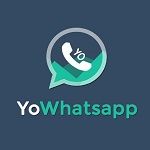 YoWhatsApp APK v9.81
Download the latest version of YowhatsApp free for Android. Get many additional features, compared to the original version of WhatsApp.
Information of YoWhatsApp
Updated
Compatible with
Android 6.0+
Last version
v9.81
Size
56.2 MB
About YoWhatsApp
Let's introduce YowhatsApp to all users who have never heard of it. Yo is an updated version for already popular apps with the same name (WhatsApp). So far, you can expect many updated and improved features.
And the problem is that you never want to go back to the original version, especially after using this latest version. Read on for more details on this messenger.
original whatsapp
In the original version, WhatsApp has become a great messaging app with many different features that its users will use. Therefore, many people around the world have talked about the original version.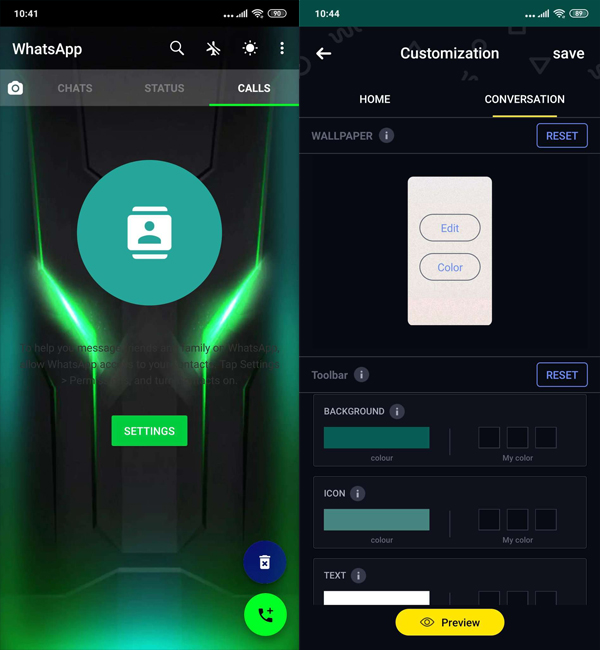 But even so, there are still some problems with the adaptation in this original version. There is no perfect app. And that's where YowhatsApp played a role. This update improves what works and adds more features to be praised. Not only that, but some previous issues have been completely removed, all of them.
Features Yowhatsapp Heymods
Now, let's discuss some additional features that have been added to YowhatsApp for Android. Pay attention because there are some additional features to read. So be prepared, if you want to know every detail.
First of all, we will discuss the basic improvements represented by this application. This feature has been done by the app developer correctly compared to the original version...
More useful: First, the app has a default app key. You can use this feature as an additional layer of protection on your device. There are a lot of nosy people lately, and it's easy for that person to try to sneak into your device. Save all the personal and important information for you without doing anything.
Message Everyone – One of the great and unique features is the ability to message with anyone, any contact information. You can send messages to strangers, without having their phone number added to your contact. It is unlikely that this feature will be made in the original version. So this is another big future that needs attention.
Cool customization – Not only that, you can adjust almost every aspect of the app. This setting includes logos and app names. Also, you can adjust the chat bubbles, themes, backgrounds, and even the check mark that changes color after the message is read.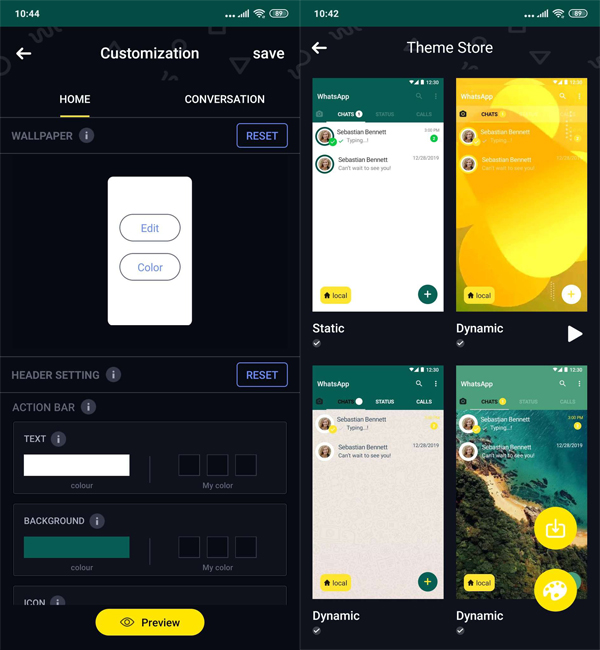 Lots of new emojis: Express your creativity with dozens of additional emojis that are excluded from the original version. It will never be so easy to show your feelings and emotions to others around you.
Exclusives and Less Limits: Today this app is very exclusive for your mobile device. But, all the limits mentioned above have been removed.
All these benefits will be described below. Read on to learn more about these aspects.
Use do not disturb mode so that others do not disturb you.
Find your friend's location in an instant.
Taken directly from FB Messenger, you can use a chat head to make managing your message much easier.
Also, you can hide the chat from every nosy person trying to peek into your device.
Add your own special theme to the app to add some of your preferences.
So there are many different animated stickers that can be used as well.
There is also a dynamic background for your theme.
YowhatsApp fully supports dark mode.
By the way, you can also add various colors to your mobile device.
On other notes, video chat can be more interesting when using various filters and tag options.
Get special privacy for your contact.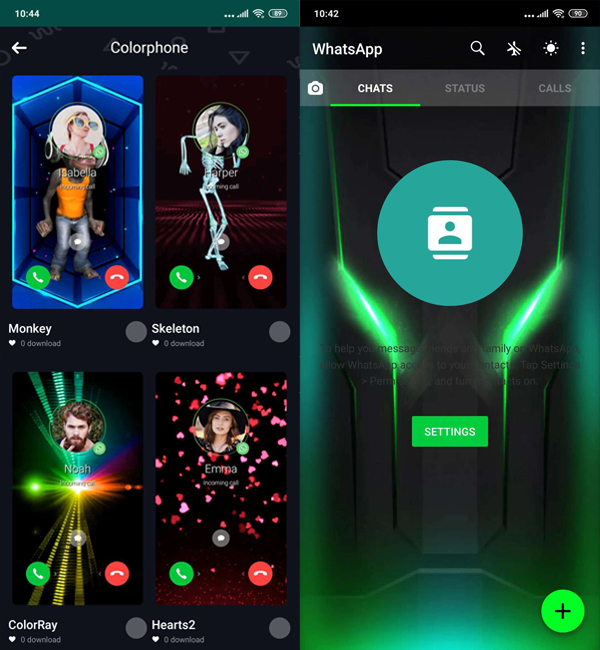 Text in all your conversations can be translated directly from you. • Plus, you can freeze your last look for wisdom purposes.
YowhatsApp name logo can even be changed at any time.
You can hide the screen status to prevent others from knowing when you have read their messages.
Not only that, but you'll also be able to avoid being locked out of apps, to a certain extent.
The contact screen has been updated to make it look more lively and refreshing.
The overall speed of the app has been increased for fast exercise.
Now, you can prepare a story for up to 5 minutes!
Also, you can prepare photos up to 100m pixels and send them. Also, everything will be sent and received in HD quality.
Similarly, videos can be sent from up to 80MB of data. Not only this, but more than 1000 different media can be sent at once.
The blue checkmark when reading the message can also be adjusted.
Even various emojis are specially applied. There are more different options to express yourself.
The chat bubbles have also been optimized for comfort.
Yowhatsapp anti -ban
Whenever WhatsApp detects unusual activity, it can cause your account to get locked. However, YowhatsApp has completely overcome this problem. You can continue to use the app and no longer worry about random bans for no apparent reason.

However, you still have to be vigilant. Because this app contains non-WhatsApp features, you need to keep your attention on your account. Excessive use of this additional feature can cause permanent tapes, if you are not careful.
Download YowhatsApp para Android
So please keep using this app carefully. If not, you may regret your decision in the future.
YowhatsApp has been completely updated, starting today. The original developer of this enhanced messenger has stopped releasing any patches or new tweaks to the app. So, you have a definitive version available here. This may be different in the future. But, only time will tell. For now, you have the latest version of YowhatsApp in front of your eyes.
Conclusion
So now you know the top version of WhatsApp. Delete the original version of your device and replace it with the latest version of YowhatsApp.