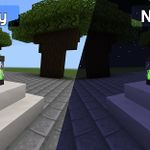 XP Storage Addon 1.19.40
If you want to store your experience points hassle-free, download XP Storage Addon Minecraft MODs from Heymods. It creates new blocks to safely store your XP!
Information of XP Storage Addon
Updated
Compatible with
Android 4.3+
Last version
1.19.40
Size
37 MB
About XP Storage Addon
The XP Storage Addon Minecraft is a must-have for any Minecraft player who wants to safely store their experience points. It helps you create special blocks that can hold your XP, allowing you to save up for later or transfer it to other players.
But why should you download XP Storage Addon PE? Does it add value to your gameplay? Well, this modification offers 100% guaranteed convenience. Instead of constantly searching for experience-giving mobs to kill, you can use the new storage blocks to hold onto your XP until you're ready to use it. This is especially useful for players who want to save up for higher-level enchantments or other items that require a lot of XP.
Besides, the XP Storage Addon Minecraft download is super safe. The storage blocks are incredibly durable, and you don't have to worry about losing your XP. Only authorized players can access your blocks, giving you 100% control over your experience points.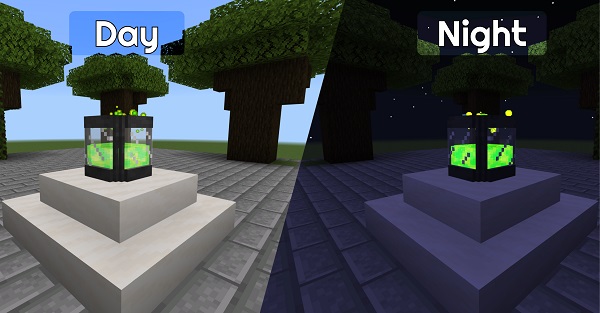 To use the XP Storage Minecraft Addon, you must craft the new storage blocks using a combination of materials. Once you have the blocks, you can select the amount of XP to transfer & complete the process hassle-free. Even better, you can transfer XP to other players!
Additionally, the XP storage features cool animations, particles, and sound effects included in any other regular blocks. This means you can customize your storage blocks to match the look and feel of your Minecraft game.
Overall, the XP Storage Addon will boost how you store your points. It offers a safe and convenient way to store & share your treasures & XP points. Its easy-to-use storage blocks and secure design make it the perfect way to save up for high-level enchantments and other items that require a lot of XP. Download it from Heymods and store your XP like a pro.
Heymods has designed it to be compatible with all popular Minecraft versions. It is lightweight and requires no additional resources to run smoothly on your devices. This way, you'll enjoy a lag-free and stable experience for hours. It's the surest way to improve your Minecraft gameplay and take your experience to the next level.