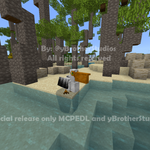 Tropycal 1.19.20
Do you want to enhance your beaches in Minecraft? Tropycal Minecraft MODs offer more coconut trees, animals, and native villages. Download them now at Heymods.
Information of Tropycal
Updated
Compatible with
Android 4.3+
Last version
1.19.20
Size
34 MB
About Tropycal
Are you tired of blunt, uninspired beaches in Minecraft? If yes, download Tropycal Addon Minecraft. This modification adds an exciting new twist to the world of Minecraft, with a tropical theme that features revamped beaches and lush vegetation.
It replaces the traditional beach biome with sandy beaches and palm trees. Even better, the Tropycal Minecraft download includes new aquatic animals, including tropical fish and coral reefs to collect. This adds a new layer of depth and interest to your Minecraft experience.
Besides, you'll access special menus and recipes, allowing you to have diverse gameplay and customize your world creatively. Whether you want seafood, fruits, or other exceptional refreshments, Tropycal Addon PE will offer them hassle-free.
The exploration aspect of Minecraft is also enhanced with this modification. You will have well-highlighted native villages open to you, where you can trade and socialize. Ensure you interact with diverse in-game characters to improve your experience.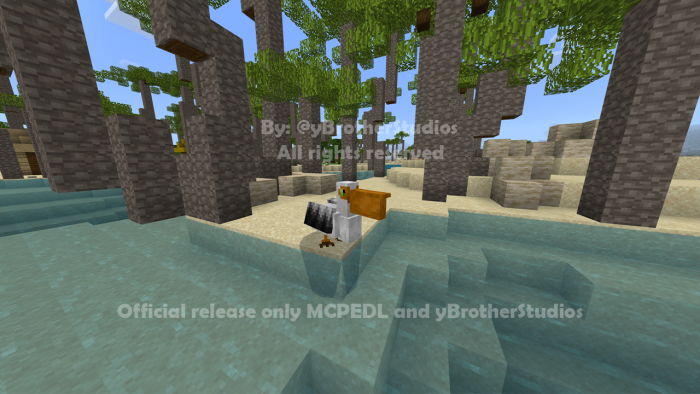 If you still think this is a fairy tale, download the Tropycal Minecraft MODs yourself. You'll be surprised by the amount of fun and excitement the add-ons will bring to your game. It will feel like a whole new world of Minecraft!
What's even better, downloading these MODs is 100% free of charge. Heymods offers an extensive database of free Tropycal Add-ons hassle-free. With a team of dedicated developers working round-the-clock to deliver the best enhancements and additions, you can enjoy an optimized gaming experience with Tropycal Minecraft.
Besides, every MOD is individually tested by a team of experts to ensure maximum compatibility and functionality. This critical step ensures you can enjoy the MODs across a wide range of platforms and devices.
You will never have to worry about malware or other security threats when downloading these MODs. Heymods evaluates every upload, ensuring it meets the strictest standards for quality and safety. This way, you can enjoy your gaming experience with peace of mind.
If you are looking for a reliable and enjoyable way to spice up your Minecraft gameplay, look no further than the Tropycal Addon MODs. This will come in handy if you love beaches & oceans in Minecraft. It will offer transformational gameplay with unique features and enhancements.