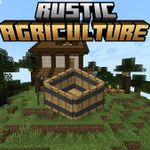 Rustic Agriculture 1.19.50
Do you love farming in Minecraft? If yes, Rustic Agriculture Addon Minecraft will better your experience. It'll offer more plants & fertile soils with a medieval theme.
Information of Rustic Agriculture
Updated
Compatible with
Android 4.3+
Last version
1.19.50
Size
23 MB
About Rustic Agriculture
If you're a fan of farming in Minecraft, you're in for a treat with the Rustic Agriculture Addon Minecraft. This add-on was designed to improve immersion & revolutionize the farming aspect of the Minecraft game. It provides a medieval-themed farm complete with new plants and fertile soils.
One of the standout features you'll love is the creative addition of new crops. With Rustic Agriculture, you'll easily grow a variety of plants previously unavailable in Minecraft. For example, you can grow chili pepper, grapes, tomatoes, grapes, olives, and wild berry.
Even more exciting, the Rustic Agriculture Minecraft download introduces new soil types, each with its unique properties. For example, some blocks are more fertile than others, allowing your crops to grow faster and yield more. This adds an extra layer of strategy to farming in Minecraft since you must carefully choose the right soil for each type of plant you want to grow.
These fertile blocks are not ideal for light feeders, including melon and pumpkin. As such, you must carefully balance your farming strategy, taking into account the different soil types and plants you want to grow.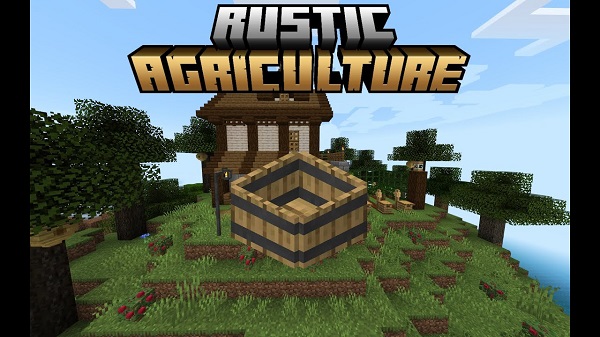 As if that wasn't enough, the Rustic Agriculture Addon allows you to undertake high-end apiary activities. You can now extract honey from beehives, enabling you to create delicious and nutritious bee-based food. This way, you can enjoy an enhanced farming experience in Minecraft like never before.
Other unique features you'll get with the Rustic Agriculture Minecraft include numerous decoration and production units. For example, you'll have a crushing tub, brewing barrel, drying basin, and alchemy.
With all these details, you'll be forgiven to think that the add-on is heavy. Surprisingly, Rustic Agriculture Addon PE is lightweight and requires no additional resources. This means you can freely install, download, and use it on all your devices without worrying about performance issues or other compatibility problems.
Its medieval-themed farm looks stunning, with beautifully designed buildings and detailed plants and crops. The add-on introduces life-like textures and graphics, making your farming experience feel more immersive and realistic.
Overall, the Rustic Agriculture Addon is a must-have for anyone who loves farming in Minecraft. It brings a whole new level of realism and immersion to the game, making the farming experience more enjoyable and satisfying than ever before. Whether you're a seasoned farmer or just starting, this add-on is sure to improve your Minecraft gameplay in countless ways.