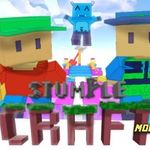 Stumble Guys Map 2.0
Are you a Stumble Guys game fan? If yes, get the Stumble Guys Map add-ons download and seamlessly integrate the map into your MCPE game. It's easy & reliable.
Information of Stumble Guys Map
Updated
Compatible with
Android 4.3+
Last version
2.0
Size
4.19 MB
About Stumble Guys Map
If you're a fan of Stumble Guys, you'll be excited to hear about the Stumble Guys Map MCPE offered by Heymods. These offer a straightforward way to include the game into your Minecraft gameplay.
They allow you to bring the Stumble Guys world to life in your MCPE game, thanks to their high-quality design and functionality. They are easy to install and work seamlessly with any version of MCPE.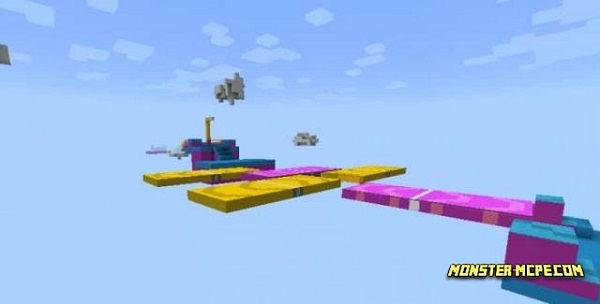 Like in the actual game, you'll go through numerous challenges, ensuring you have hours of fun and excitement. Some of the challenges included in the Stumble Guys Map Minecraft Add-Ons download are:
Floor Flip. This requires you to run across a set of floating platforms that move around rapidly, testing your reflexes and balance. You must be careful not to sink into the water below or else you'll fail the challenge and have to start again.
High Jumps. This challenge requires you to leap over a series of obstacles as you make your way to the finish line. Whenever you complete a jump successfully, you'll earn points and move forward in the game.
Lost Temple. This challenge takes place in a temple filled with treasures and secrets. You'll need to quickly explore the temple, solve puzzles, and defeat enemies all while collecting as many treasures as possible.
False Floors. This is a dangerous challenge that requires you to navigate a maze of false floors and avoid deadly traps. You'll need to be quick and focused if you want to make it to the end while avoiding all hazards along the way.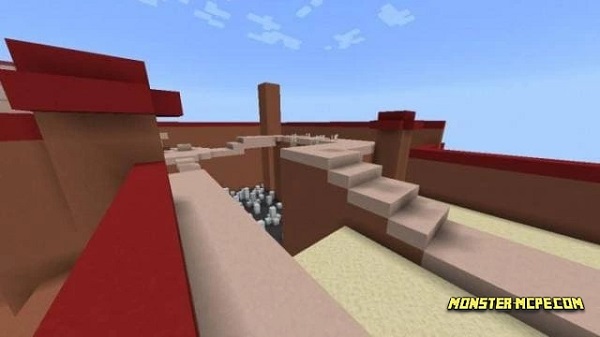 These are a few features that come with Stumble Guys Map MCPE download. You can be sure that the modification will revolutionize your gameplay.
Besides, Heymods offers the best Stumble Guys Map 100% free of charge. They are evaluated for safety & reliability, and you can be sure your MCPE game will remain bug-free and exciting. Download it and boost your MCPE for the better.
Don't forget to follow Heymods by joining Heymods' Telegam channel. Here you can download, request the best APK games and enjoy many other interesting things