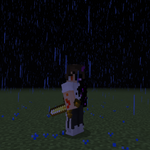 Reverse Grip Sword 1.18
Are you bored with the normal grip for holding your sword in Minecraft? Want to try something new & exciting? Check out the Reverse Grip Sword Addon Minecraft MODs!
Information of Reverse Grip Sword
Updated
Compatible with
Android 4.3+
Last version
1.18
Size
22 MB
About Reverse Grip Sword
Are you looking for a unique way to customize your Minecraft gameplay experience? Download the Reverse Grip Sword Addon Minecraft now. They allow you to change how you hold and wield your sword, introducing a new, exciting way to play that's sure to keep things interesting and fun.
With this revolutionary Reverse Grip Sword Addon PE, you can hold your sword with the blade facing backward, which guarantees an unforgettable combat experience. This improves your flexibility, allowing you to engage in combat from any angle. You can block, parry, and attack faster and more efficiently than ever before.
When you use it effectively, you will achieve unique combat tactics. For example, you can use the handle to block attacks and counterstrike with deadly accuracy. It also allows you to wield your sword with a reverse grip, giving you greater control and maneuverability in combat.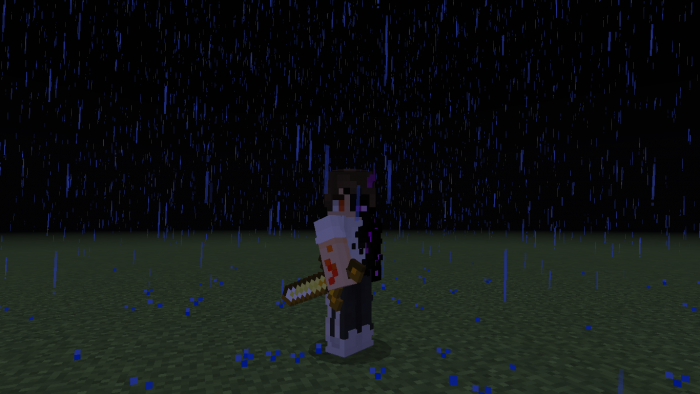 Besides combat advantages, the Reverse Grip Sword Minecraft download adds new and exciting visual effects to your sword. You will see sparks flying off the blade as you block and counterattack, adding an extra level of intensity and excitement to your battles.
Even better, using the Reverse Grip Sword add-on Minecraft is a breeze. Just select it in the menu and it will automatically be applied. You will notice the change in your grip right away, and you can enhance the gameplay as you wish.
The add-on is easy to install and compatible with all versions of Minecraft. You can get it from Heymods, a reliable source for all your Minecraft add-on needs. The provider carefully evaluates the to ensure quality and security. This way, you can be sure you're getting the best possible experience when using this add-on.
If you're yearning for a dependable way to improve your combat in Minecraft, try the Reverse Grip Sword add-on and take your combat skills to the next level! It features unique gameplay mechanics and stunning visual effects, providing hours of exciting gameplay. Give it a try and transform your sword combat in Minecraft.