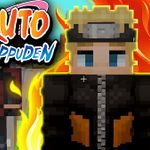 Naruto Shippuden 1.19.20
Are you a fan of the popular anime series Naruto Shippuden? If so, you will love the Naruto Shippuden add-on for Minecraft. Enjoy the game hassle-free now!
Information of Naruto Shippuden
Updated
Compatible with
Android 4.3+
Last version
1.19.20
Size
26 MB
About Naruto Shippuden
The Naruto Shippuden add-on Minecraft is a must-have for any fans of the popular anime series. It allows you to transform your gameplay into a fantastical, anime-themed world, complete with new textures, overlays, and icons.
Immediately you install the Naruto Shippuden Minecraft PE, you'll be greeted with a new start screen overlay that features the iconic Naruto Shippuden logo. This immediately sets the tone for your Minecraft experience, and lets you know that you're entering a world filled with ninjas and epic battles.
Once you start playing, you'll notice that the game's GUI has been completely overhauled. The new GUI overlay features new icons and buttons that are inspired by the Naruto Shippuden universe. You'll see the iconic ninja headband, shuriken, and kunai knives on the screen, which adds to the overall immersion of the game.
But the real star of the show is the new texture pack. The Naruto Shippuden texture pack replaces the default Minecraft textures with ones that are inspired by the anime series. You'll see new blocks, items, and mobs that are all designed to look like they belong in the world of Naruto.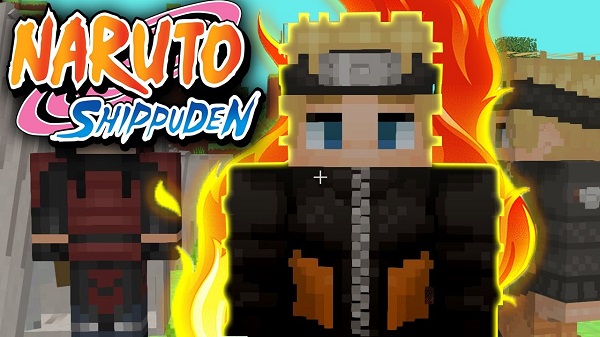 Even better, the Naruto Shippuden add-on PE allows you to create your ninja village from scratch. You can use the new blocks and items to build houses, temples, and other structures commonly found in a ninja village. You can even craft ninja weapons and armor to equip yourself for battle.
But the fun doesn't stop there. The Naruto Shippuden Minecraft download introduces new mobs to the game. You'll encounter familiar characters from the anime series, including Kakashi, Sasuke, and Sakura. You can even fight against powerful enemies like the Nine-Tails and the Akatsuki.
Additionally, you can be sure that the Naruto Shippuden Minecraft PE is lightweight. It will not bog down your game or cause any performance issues, and you can enjoy the full experience without worrying about lag.
Overall, the Naruto Shippuden add-on for Minecraft MODs is a must-have for fans of the anime series. It adds new features, textures, and mobs to the game, greatly enhancing the overall experience. You'll enjoy every moment you spend in the game!