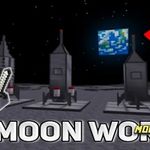 Moon World Map 4.0
Download the Moon World Map MCPE MODs to give your gameplay irresistible night visuals. It introduces a unique biome setting, complete with realistic moon features.
Information of Moon World Map
Updated
Compatible with
Android 4.3+
Last version
4.0
Size
12.1 MB
About Moon World Map
The original concept of Minecraft is all about exploring vast and beautiful worlds, building new structures, and surviving against the challenges of nature. With the Moon World Map MCPE download, you can enjoy these experiences in a never-seen-before setting.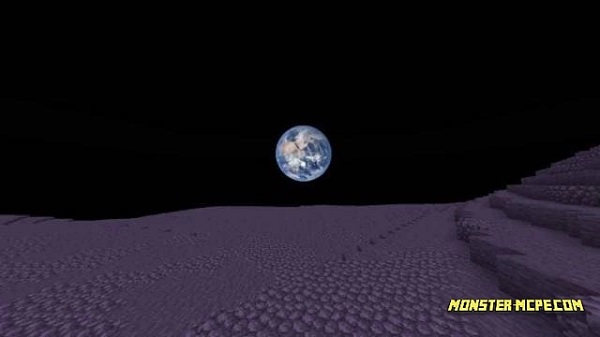 You will encounter new challenges such as extreme temperatures, reduced visibility, and challenging terrain with these Moon World Map MCPE MODs. As such, you will need to be extra careful when navigating this new world. Some of the features to enjoy on these maps include:
Giant Mountains. The moon's surface is characterized by massive mountains, covering a large area of the map. You can enjoy climbing these and traversing their ridges for an exciting adventure.
Colorful Skies. The moon's sky is extremely colorful, with unique hues that complement the dark and surreal landscapes in this biome. The vibrant colors will also help you navigate the terrain with ease.
Unique Terrain. You will encounter unique terrains, such as craters, canyons, and other features not found in the original Minecraft world. You can also use this terrain to build amazing structures and find new resources for your survival.
Customize Your Moon World. With the Moon World Map Minecraft Add-ons download, you can customize your biome to suit your preferences. Want colder and darker terrain? You can have it. Or maybe a brighter landscape with snowy peaks? It's all possible with this map mod.
No Water. The lack of water on the moon makes for a unique experience. You must unleash your creativity and think of new ways to acquire and use water for your survival on the moon.
Beautiful Sights of Other Planets. The moon's surface is undeniably beautiful, with its vast landscapes and countless stars in the night sky. You can admire these stunning views as you explore the new world.
Fly in Rockets & Explore. There are many satellites in this biome that you can use to explore the surface of the moon. Soar through the skies and admire the beautiful views with ease by hopping into a rocket.
Explore the Moon Houses. You can also explore the moon houses and even live in one. These unique structures are a great place to find shelter, craft weapons & armor, or just relax.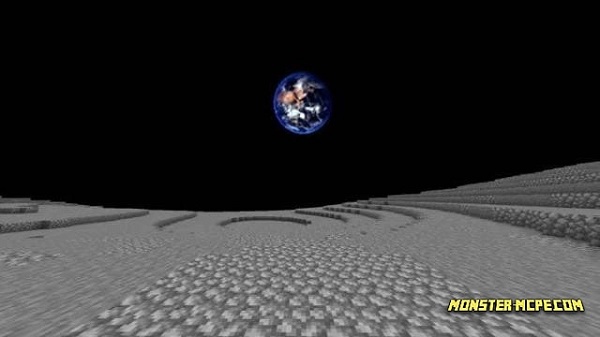 These are the Moon World Map MODs with the best features. When you download it from Heymods, you'll explore this biome with complete freedom and security.