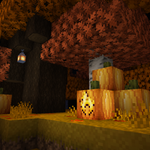 Autumn Pack 1.18.30
Looking for a way to relax and unwind this fall season? Autumn Pack Addon PE from Heymods recreates the peacefulness of autumn and brings you closer to nature.
Information of Autumn Pack
Updated
Compatible with
Android 4.3+
Last version
1.18.30
Size
34 MB
About Autumn Pack
Are you a fan of the popular game Minecraft Pocket Edition (MCPE)? If you are, you'll be amazed at the Autumn Pack Addon from MineCombo!
This add-on introduces you to the beauty and tranquility of autumn in your MCPE world. You'll see the leaves change colors on the trees, and watch as they gently fall to the ground. This will create a perfect, relaxing fall atmosphere in your world.
Besides, the add-on offers crisp and refreshing autumn air. You'll hear the soothing sound of birds chirping in the background, ensuring you enjoy an unforgettable & truly exceptional experience.
But that's not all! The Autumn Pack Addon Minecraft includes new autumn-themed items and blocks that you can use to decorate your MCPE world. For example, you can create cozy bonfires, build beautiful autumn houses, and so much more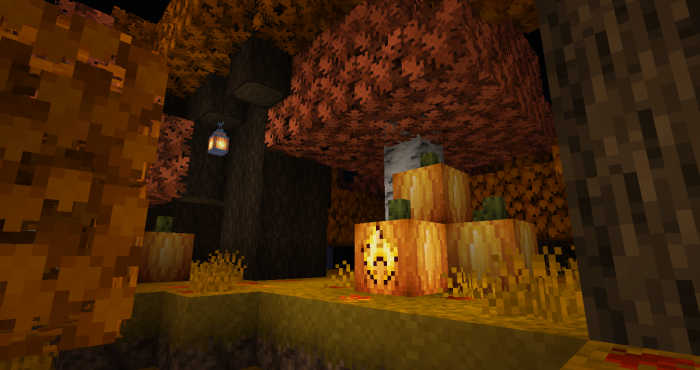 Additionally, the add-on is lightweight and easy to install. It won't take up much space on your device, and you can get started right away. Once you get the Autumn Pack Minecraft download, you'll enjoy these features 100% free of charge:
Simple & Static Texture Pack. This unique & beautiful texture pack is designed to recreate the natural essence of autumn. It features detailed textures that beautifully capture the colors, movement, and layout of leaves on trees.
A Warm and Cozy World. With the Autumn Pack Addon, you can create a warm and cozy world that feels like home. You can even accessorize your MCPE experience with fall-themed items, such as rakes and leaves.
Realistic Color-Change Feature. The Autumn Pack Minecraft has a real-time color change feature that lets you see the leaves changing colors as they fall from the trees. You'll see them change from green to yellow.
Unrivaled Graphics & Visuals. Once you start playing with the Autumn Pack Minecraft PE, you'll never look back! It offers stunning graphics, beautiful visuals, and an immersive Minecraft experience like no other.
Overall, the Autumn Pack Minecraft are a great way to enjoy the ever-popular Minecraft game. They're fun, easy to use, and provide an excellent experience for anyone playing the game.