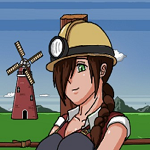 Hailey's Treasure Adventure APK 0.5.4
Venture of on Hailey's Treasure Adventure mobile and experience an intense quest. Download Hailey's Treasure Adventure APK and fight various monsters and mutants.
Information of Hailey's Treasure Adventure
Updated
Compatible with
Android 5.0+
Last version
0.5.4
Size
136 MB
About Hailey's Treasure Adventure
Hailey's Treasure Adventure is a straightforward mobile game that lets you solve numerous puzzles. However, this adventure puzzle game features a storyline of the main character – Hailey.
The game features 2D graphics that simplify the overall control mechanics. This allows for room to enjoy the puzzle and animation aspect of the game.
In Hailey's Treasure Adventure you have the goal of embarking a journey and discovering your father's lost treasures. Since it is based on a treasure hunt.
Therefore, the game is themed around an adventure environment with numerous foes that are either monsters or mutants. The game may seem simple at first glance but it keeps on getting more challenging as you progress.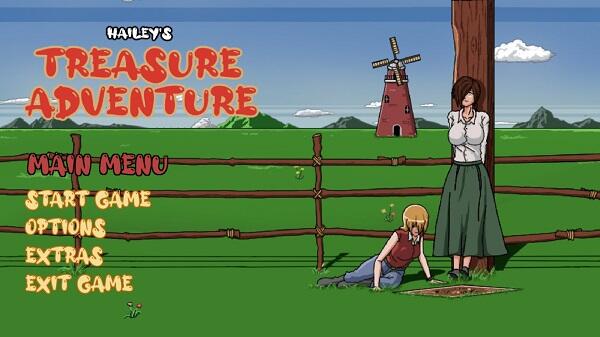 If you want to succeed and finish the game you have to go through various maps and solve puzzles that come with different difficulty levels. Your puzzles may include questions and quizzes alongside putting pieces together.
The game is level based to escalate difficulty and switch obstacles each level. Since Hailey is determined to find the treasure. You have no choice but to help her finish the game and overcome everything that comes her way.
Story of Hailey's Treasure Adventure Online
Unlike many puzzle solving games. Hailey's Treasure Adventure online has a backstory that makes the gameplay even more immersive. Players who familiarize with the story tend to develop feelings towards Hailey. So, let's walk through the story of Hailey's Treasure Adventure.
Hailey's father used to be hard working and famous miner who was renowned for his skills. In his praise people would talk about how he is the only person to have mined extensive minefields. However, it was not long that one day he disappeared out of the blue.
Shortly after, rumors start spreading that the miner was not dead. This brought a shimmer of hope to his family including his daughter, Hailey.
While they were going through the dilemma a rich man approached Hailey. He informed her that he owns a casino and her father owed him a large debt. He gave Hailey an ultimatum.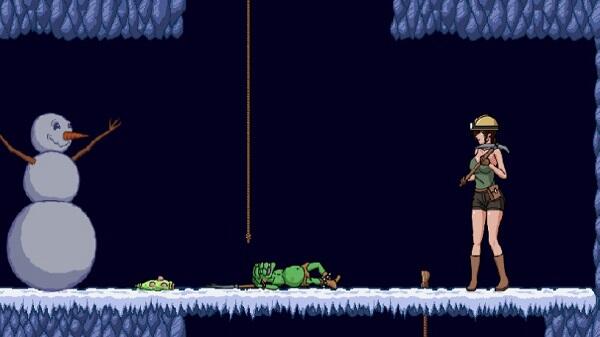 Either she marries the man and becomes his wife or she goes and finds the treasure. Hailey did not want to marry him and so she took the map to go on the treasure hunt.
She had nothing but a map to find her father's treasure. Even though Hailey avoided falling into the hands of the nasty man, she falls into plenty of hands of the mutants and monsters in the mine.
Hailey's Treasure Adventure APK Features
Putting the interesting backstory aside, the game has numerous other exciting features that make it a fan favorite. Players who have tried Hailey's Treasure Adventure APK have praised the exciting features and they are as follows:
2D Graphics – Hailey's Treasure Adventure APK is designed to be played as if you are reading a book. 3D graphics can be too distracting. Therefore, the 2D gameplay makes the story and gameplay even more immersive and there are numerous animations to get you engaged.
Fun Animations ­– As aforementioned, enemies do not attack Hailey in a violent way. Rather, they grab a hold of her and then some "fun" animations follow. Even though you are in trouble but the animations make it more enjoyable than winning the game. Remember to stay focused!
Monsters and Mutants – The game packs only a few enemies and they include variations of monsters and mutants. Each of them comes with different sizes and different intents of what they want to do with Hailey.
Many Maps – Hailey's Treasure Adventure involves extremely detailed maps that allow you to put your map reading skills to the test. The dynamic nature of the maps ensures that you don't get bored of the game easily.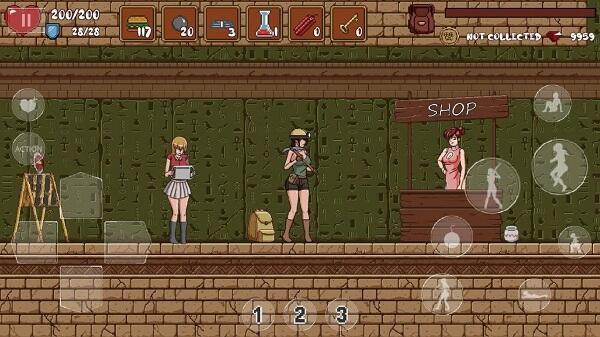 Instant Teleport – The game has yet another feature to cater to your taste. If you want to avoid the struggle of moving step by step, you can simply use the teleportation ability and switch to a different location. This comes in handy if you want to do a Hailey's Treasure Adventure speed run.
Hailey's Skins – So this feature mainly involves dressing up Hailey in different cute outfits. It lets you set the mood and enjoy the game how you wish.
Even though it's a puzzle solving adventure game and everyone wants to win. However, sometimes even losing won't be that bad in Hailey's Treasure Adventure APK.
Download Hailey's Treasure Adventure for Android with Skins and Features
You can download Hailey's Treasure Adventure for Android and visit the in-game shop. There you can exchange your collected coins to buy some cute kind of skins for Hailey. Dress her up as you like or get rid of the skins altogether. You're in charge of Hailey but just remember to keep her away from the mean monsters.
Hailey's Treasure Adventure Free Animations
The Hailey's Treasure Adventure APK is free to download on our site and includes 12 new animations! You might want to go back and see the new movies goblins, zombies, honey makers, and golems have learned to use on Hailey.
Download Hailey's Treasure Adventure Latest Version 5 Extra levels
Your download of Hailey's Treasure Adventure latest version includes 5 new extra levels. If you have already finished the game, you can check it out again with some brand-new content! This is probably one of the best parts of the game as it is frequently updated and receives new content.
Final Thoughts - Hailey's Treasure Adventure Download
Hailey's Treasure Adventure is the only download you need to get the best of both, puzzle and adventure. Moreover, the game has an intriguing storyline that is incredibly captivating and keep you hooked for hours. However, Hailey's Treasure Adventure does not involve enemies that would kill you but rather have "fun" with Hailey. You must avoid them at all cost and protect Hailey's honor and dignity and fight off any nasty monsters or mutants that may try to get a hold of beautiful Hailey. Overall, the game is fun to play and quite simple to learn. If you are looking for something to kill time with, then Hailey's Treasure Adventure will make a good addition to your collection.